senior advisor
Peter K. Bartel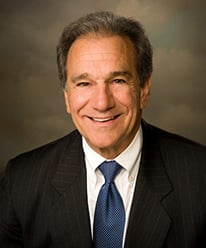 Peter began his business career in the banking industry in 1972, working primarily in the commercial lending field. Since that time, he has served on many boards, and worked with a variety of industry groups, where he was able to utilize his financial and lending skills. He then began his career in the investment and securities industry in 1993, obtaining his principal's license and working with Merrill Lynch in '94 and Raymond James in '05. He then obtained the title of Investment Management Consultant* in 2013, whilst dedicating his time to his clients.
He has served on many community boards and in leadership positions within the Richmond community. They include United Way, Chamber of Commerce, Forest Hills Country Club, YMCA, Reid Hospital Foundation, IU East Advisory Board, and Earlham Cemetery Board. He married his wife, Joan, in 1975 and they now reside in Wilmington, NC. They have a daughter, Allison, who with her husband Keith, reside in Westfield, IN, with their two sons. In his spare time, he enjoys snow skiing, water sports, exercise, golf, and yard work. Peter also enjoys history and architecture.
*The Investment Management Consultant designation is awarded to those who complete the internal Raymond James Institute of Investment Management Consulting program.
Start Your Success Today.
Interested in working together? We'd love to hear from you!