vista investment partners
Our Approach
Ascend Wisely.
It's the difference between ending up somewhere and arriving. Reaching your potential takes more than hard work and a little good luck – it takes planning effectively for every element of your financial life. Our job is to make sure our clients understand all of the factors that might help or hinder their ability to get there.
From the first phone call to our first meeting, our initial conversations with every client will be more personal than financial. We want to get to know them and we want them to get to know us. It's really as simple as that. Because while we are very much in the business of managing and investing money, we are also invested in the people whose futures, families, dreams and plans will be in our hands. It's important to us that we are connected by more than contracts and signatures.
From there, the process is pretty straightforward: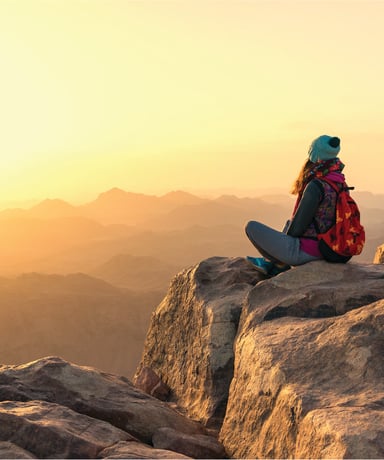 An In-Depth Look
Once we've established a strong rapport and feel mutually confident that a relationship is a good fit, we move forward with the more tactical business of assessing risk tolerance, analyzing investment options, and aligning goals with strategies.
A Look Back
The pinnacle of our process is centered on the idea that we never move forward until we've taken a comprehensive look back. When we begin a relationship with a new client, we take a look back at where they've been, examine where they are currently and present a plan for where they're going. Only after these steps have been taken do we begin implementation of the plan.
Looking Forward
Once implementation of the plan is underway, the future becomes the focus. Most often, that means adjusting for different variations of the future: markets will move, circumstances will change, priorities will shift, and goals may change. Our job is to help clients navigate through their own unique pattern of critical financial events; adjusting and readjusting the plan as necessary along the way.
Start Your Success Today.
Interested in working together? Check out how we can serve you!